Emergency work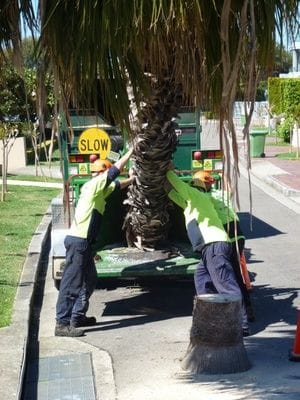 Sydney experiences radical weather conditions often causing damage to trees and property. High winds and heavy rain are often the main reasons for branches and trees failing. However all too often there is damage caused when it seems the weather has been good. This can be related to:
Limbs dropping due to heat related stress
Saturated soils loosening the ground and uprooting entire trees
Genetics faults in the tree structure giving way such as cavities or split branch unions
Weak regrowth from previous lopping that was not done correctly or professionally
Cleaning up the effects from these occurrences doesn't have to be stressful. We can help you with our 24 hour emergency service and:
Guide you through the process of covering part or all of your costs through your home and contents insurance
Make your property and trees secure so that other trades can come on site and carry out their work
For emergencies please contact us:
office: 02 9872 1752 or Glen: 0404 877 521
We are proud to be the priority contractor for the Hornsby SES Division.